I Am Rich Potosí: The Mountain that Eats Men, reveals one of the darkest episodes of Latin American history. Along with 88 finely printed color plates, the work includes an introductory essay by Eduardo Galeano and a descriptive journal by the author.
The Monacelli Press
ISBN-10: 158093028X
ISBN-13: 978-1580930284
Publication: 1st Edition (1 de abril de 1999)
144 pages
88 color plates
Hardbound
Printed in Italy
Images from I Am Rich Potosí were awarded 2nd Prize in the 1993 World Press Photo contest, Daily Life category.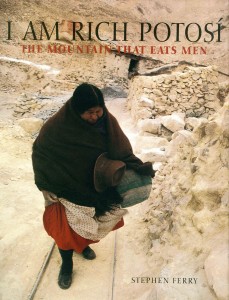 Buy I Am Rich Potosí, on Amazon: Here